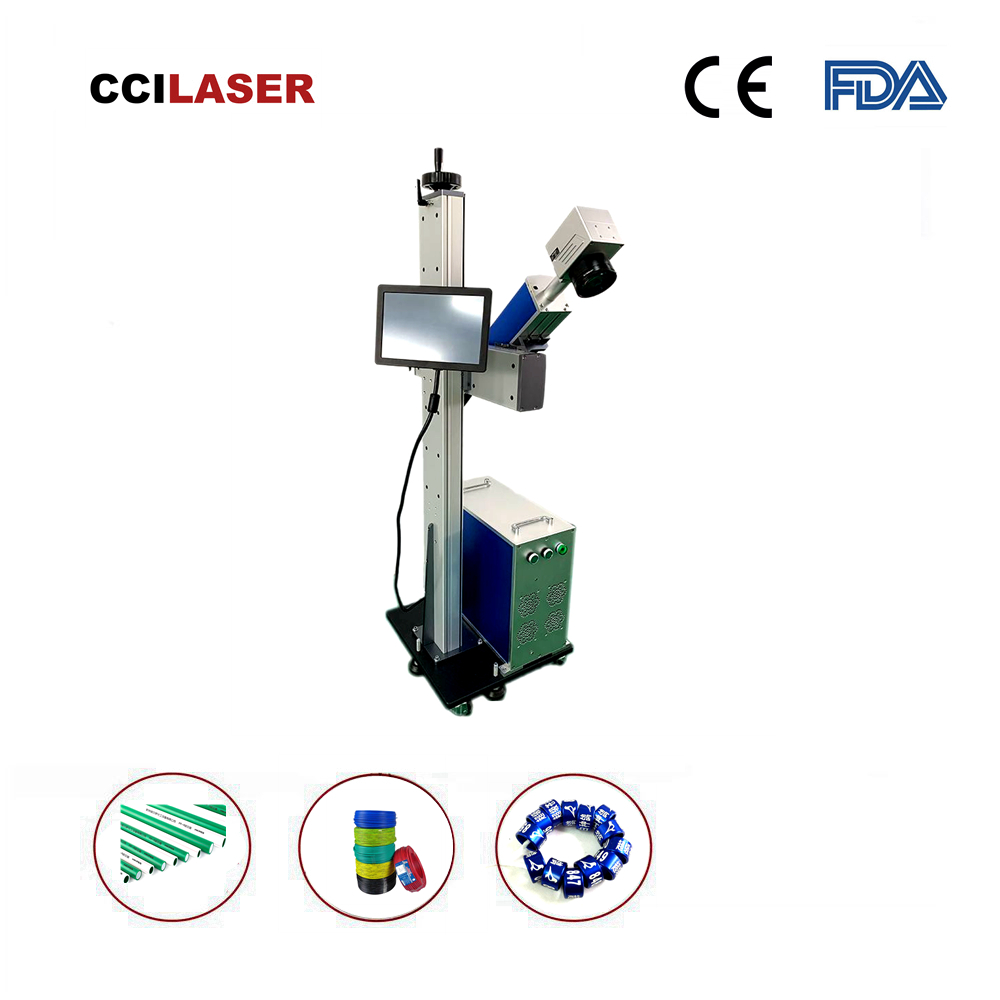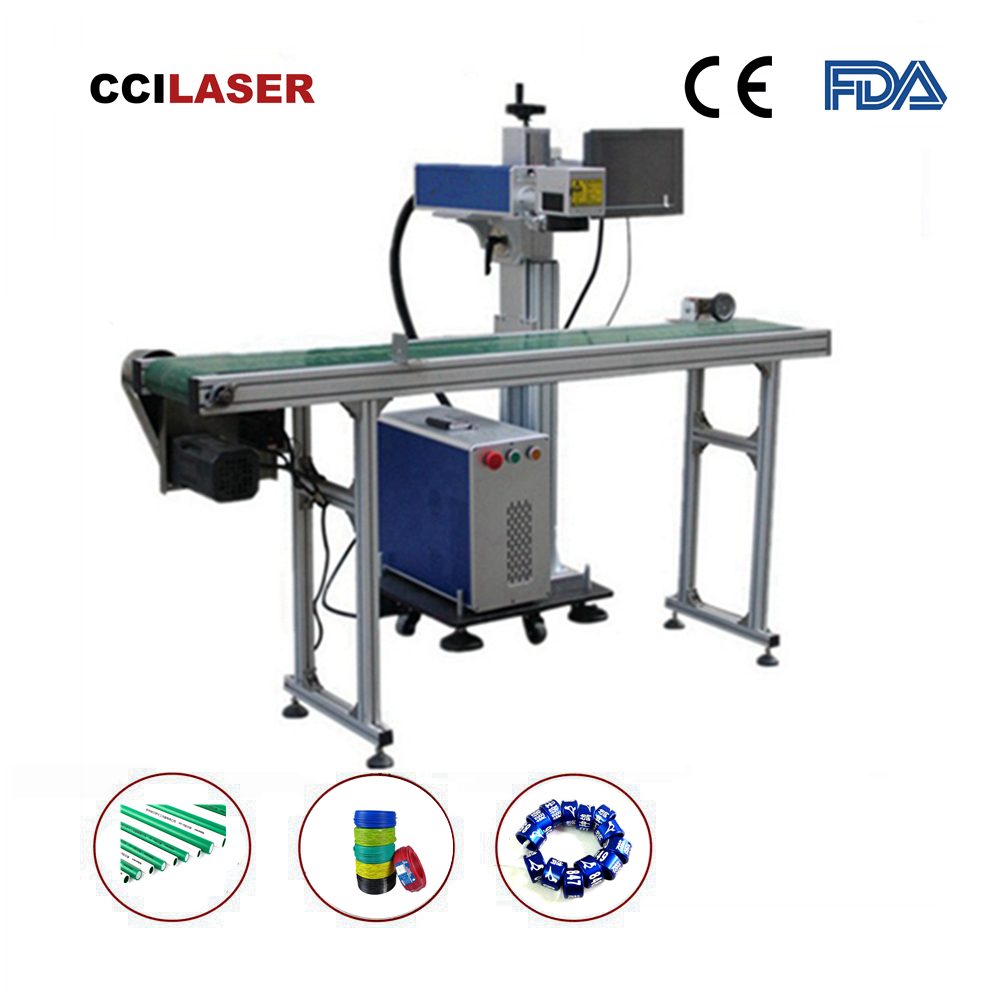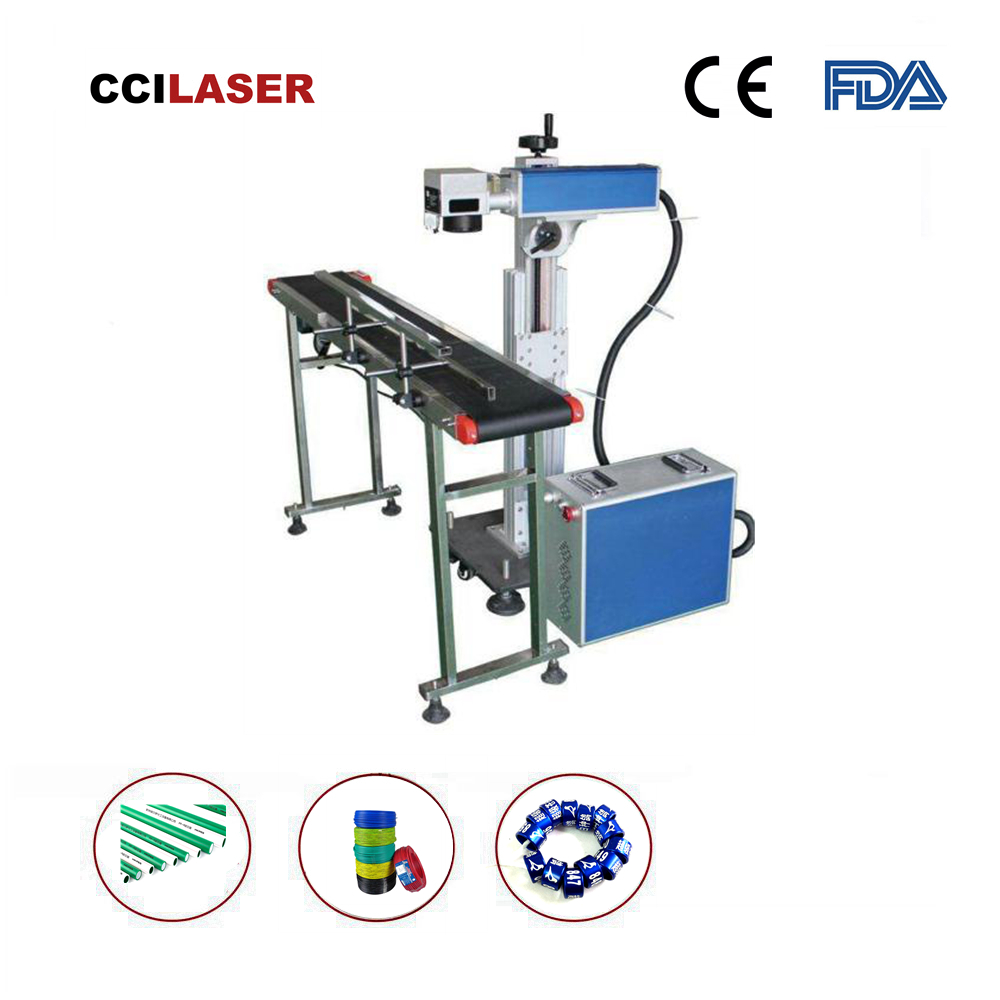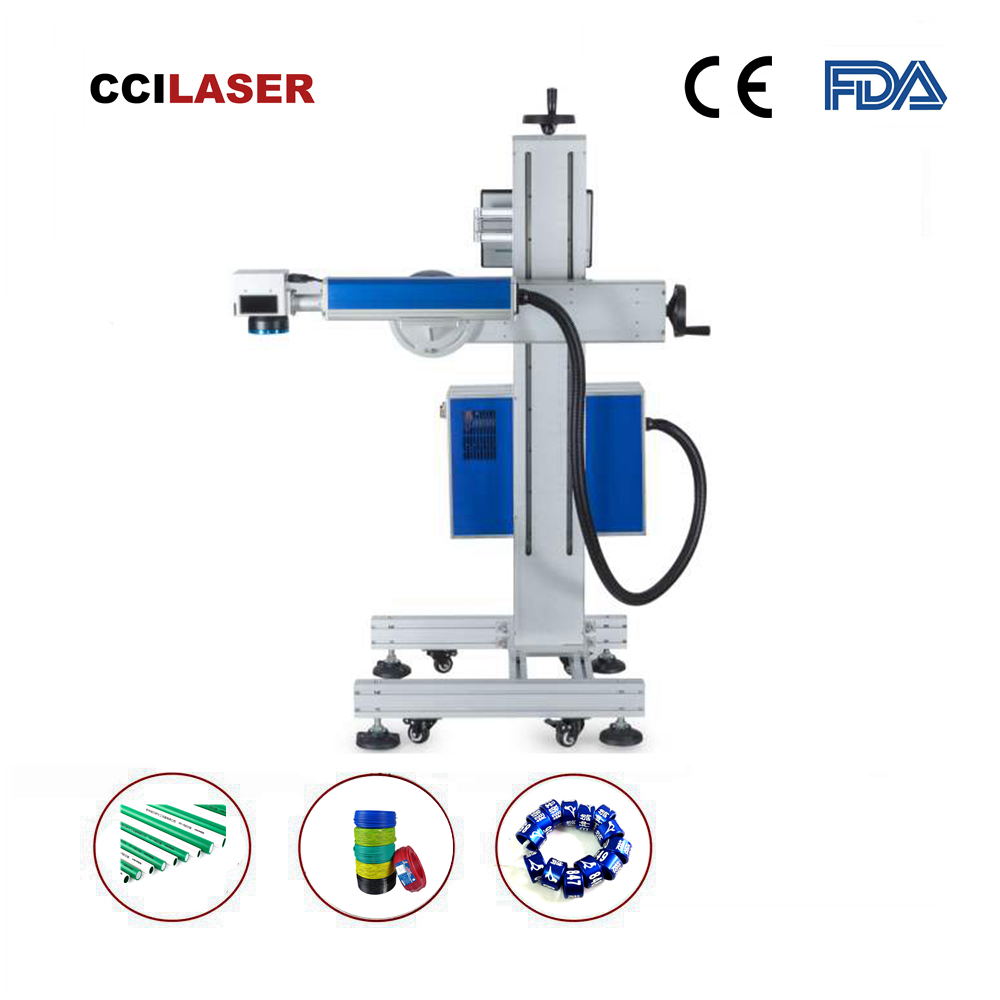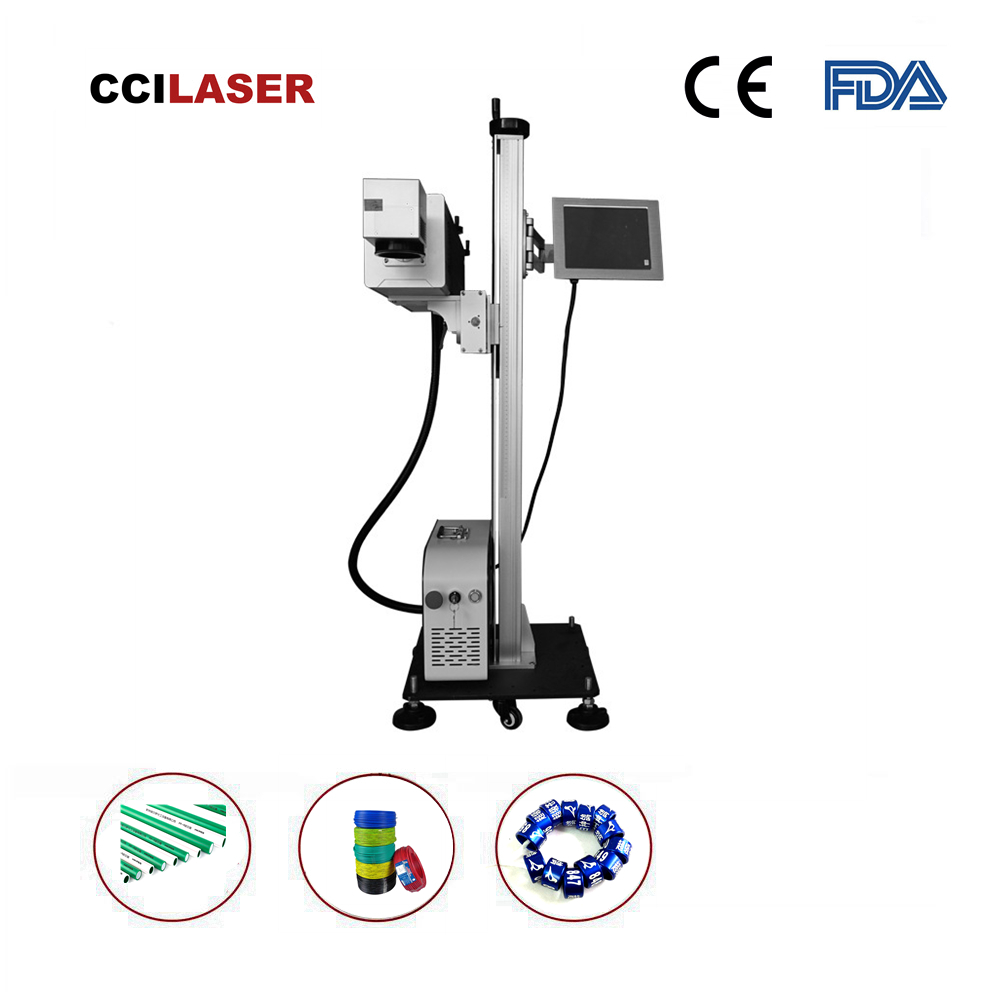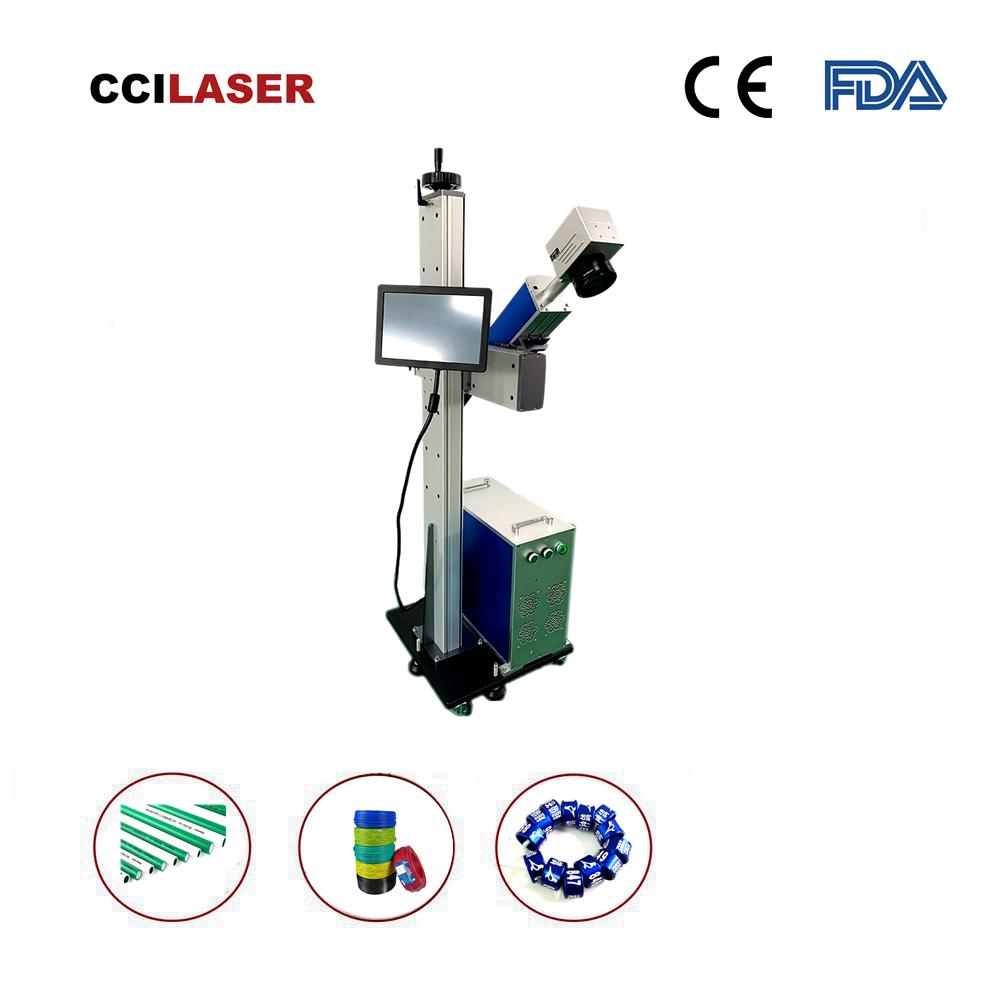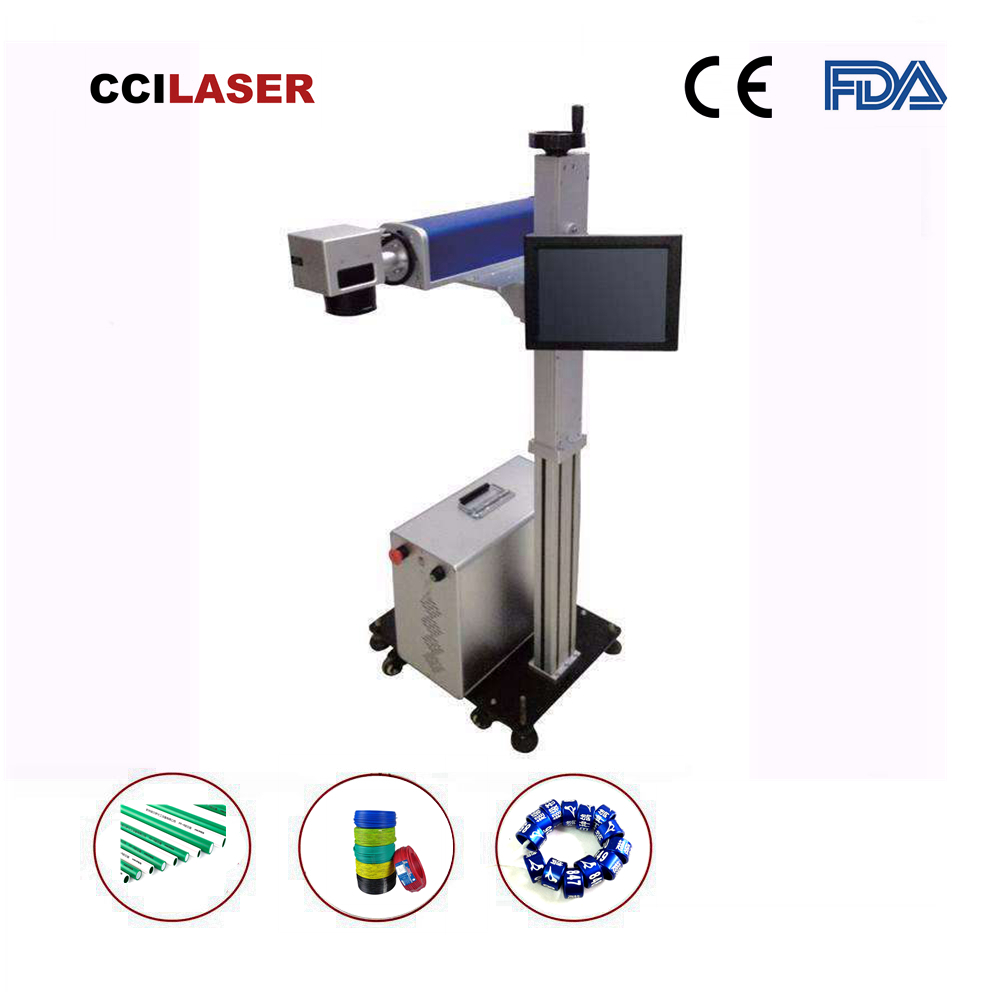 Online Laser Marking Machine
The CCILASER FM Online Fiber Laser Marking Machine comes standard with 30W Raycus power with optional upgrades. Process stainless steel and carbon steel and most of metal material and etc.
Linkage: Online Fiber Laser Marking Machine
Application Industry:
Suitable for electronic components, integrated circuits, electrical appliances, communication products, sanitary ware, tools, accessories, knives, glasses, clocks, jewelry, auto parts, luggage buckles, kitchen utensils, stainless steel products and other industry products, etc.
It is artistic, clear and permanent identification mark.
MAIN PARTS AND BRAND AS FOLLOWS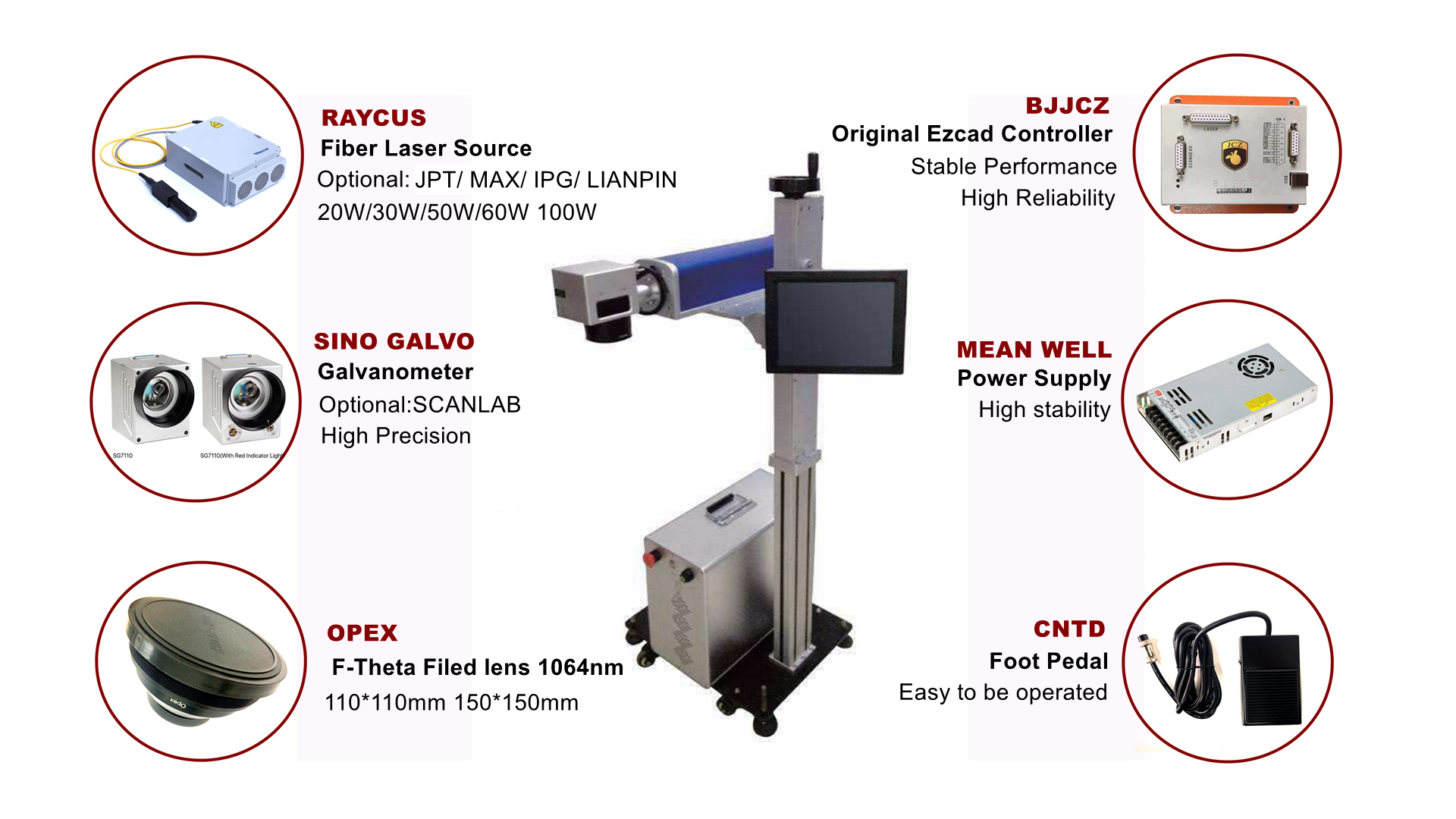 DESCRIPTION
Ytterbium fiber laser marking machine includes Q-switch pulse output laser beam. It is ideal for permanently marking and engraving raw metal applications as well as industrial polymers. The improved beam quality coupled with 10x more focused beam diameter (compared to CO2) makes this fiber marker ideal for applications that demand extreme precision.
Laser marking machine of the high degree of automation, which can realize one-click electric adjust focal length, greatly improving the production efficiency. Independent research and development focus functions, focal length can be set according to the work piece thickness for automatic calibration, without manual operation.
SPECIFICATIONS
| | |
| --- | --- |
| Model | FM-20F/ FM-30F/ FM-50F |
| Fiber Power Source | 20W 30W 50W |
| Wave Length | 1064nm |
| Fiber Marking Area | 110*110mm/ 150*150mm/ 200*200mm/ 300*300mm |
| Work Platform | Easy Guide X/Y Adjustable Precision Platform |
| Chuck Rotary for Cylindrical objects | Option |
| Fiber Optic Eye Protection | 1 Pair |
| Min. Character | 0.15mm |
| Min. Line Width | 0.01mm |
| Repeat Precision | |
| Laser Lifetime | More than 100000 Hours |
| Power Supply | 220V 50Hz/ 110V 60Hz |
| Warranty | 2 (Two) Years Warranty Covers All Parts |
Laser Marking Machine Working Case
Fiber laser marking machine is used to mark on both metal and nonmetallic materials. The specific applicable materials are as follows:
A. Metal materials: Stainless steel, carbon steel copper, aluminum alloy,etc.
Case: hardware tools, medical equipment, plumbing equipment, hard alloy, measuring tools, machine parts, instruments, kitchen appliances, gear bearings, valve, vehicle accessories, pens, thermos cups, auto and motorcycle accessories, etc.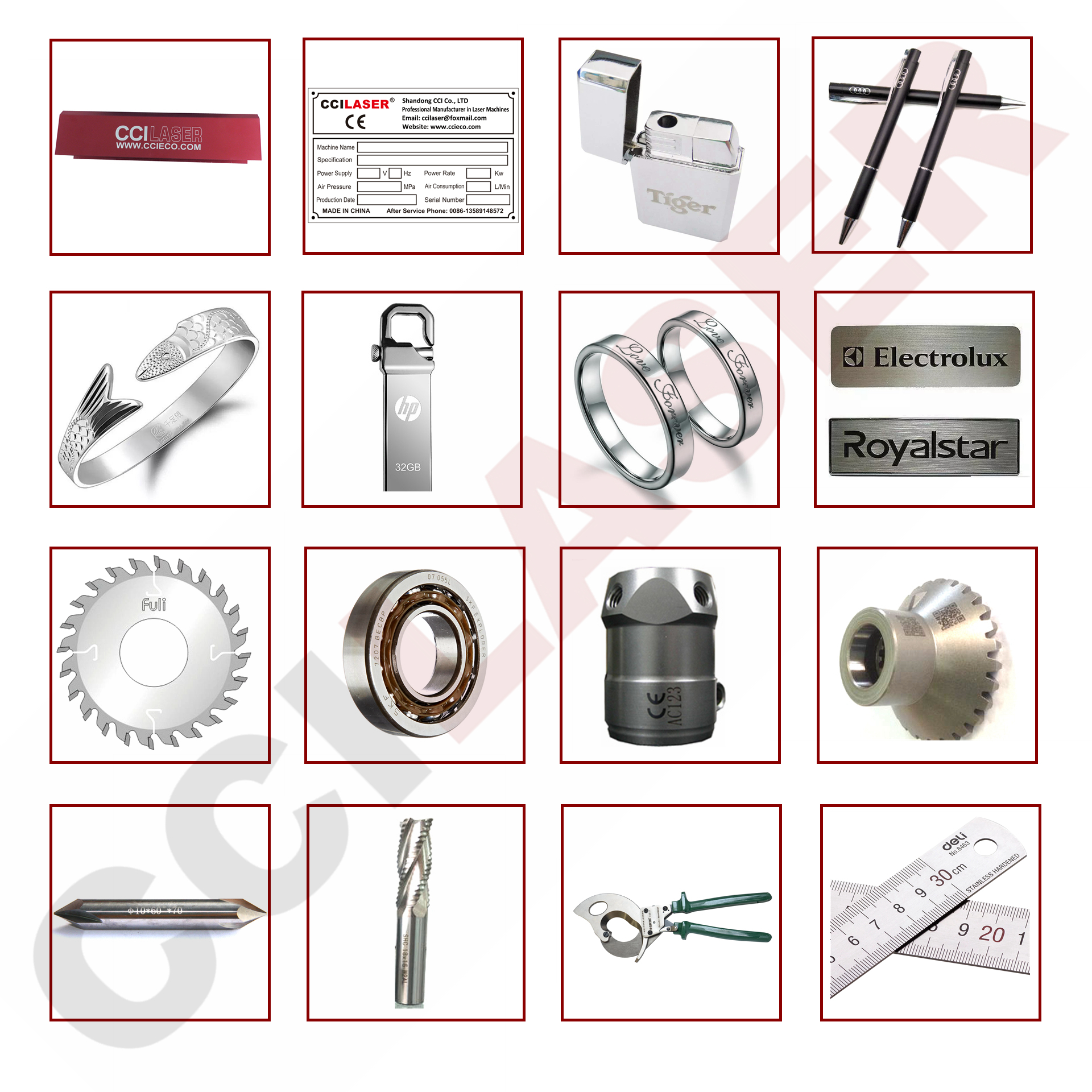 B. Nonmetallic materials: synthetic materials, rubber, leather, hard plastic, the material with black film,etc.
Case: Concrete, Capacitors, inductors, printed circuit boards, integrated circuits, computer keyboards, electrical plug-in cards, electrical appliances, upvc profile, etc.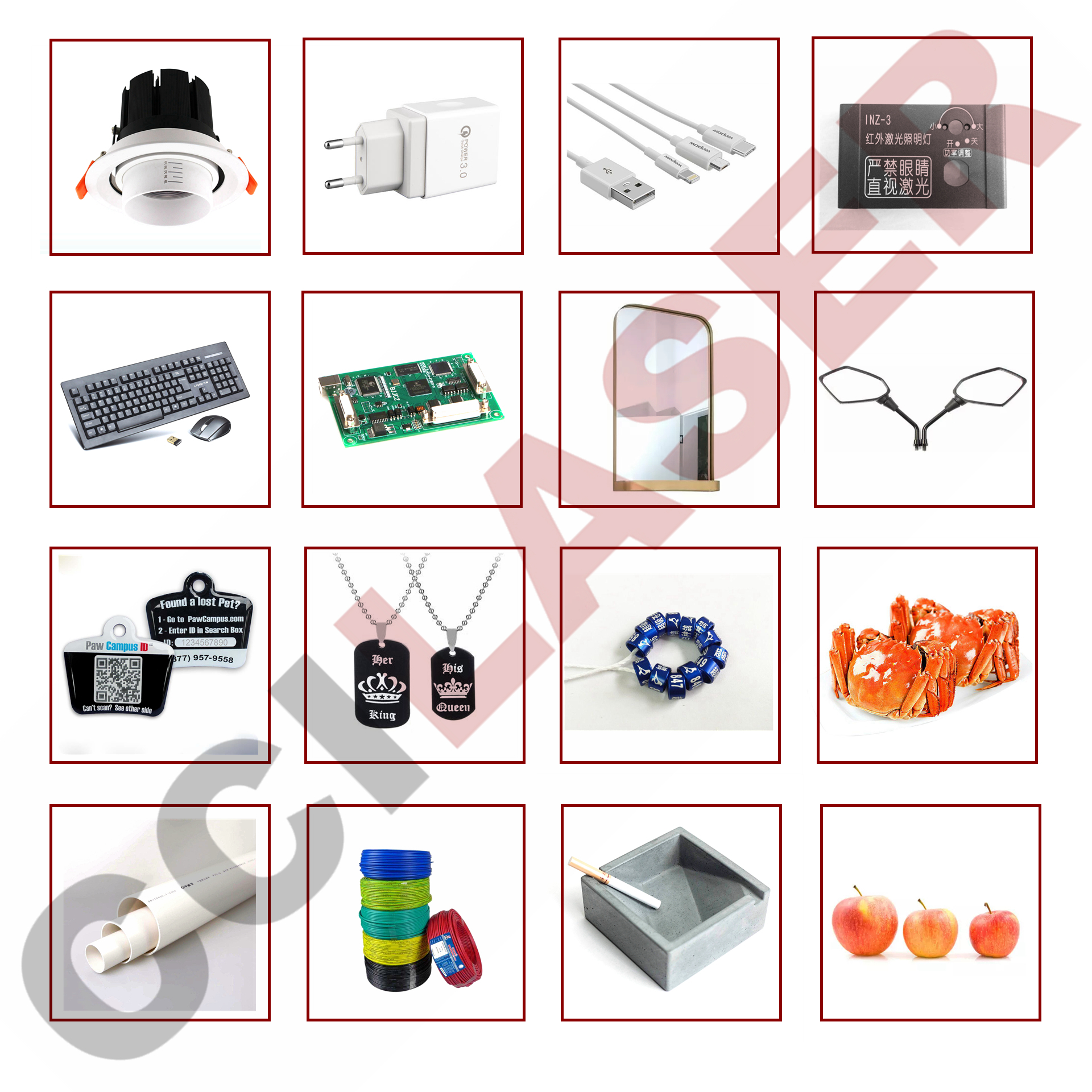 Optional Components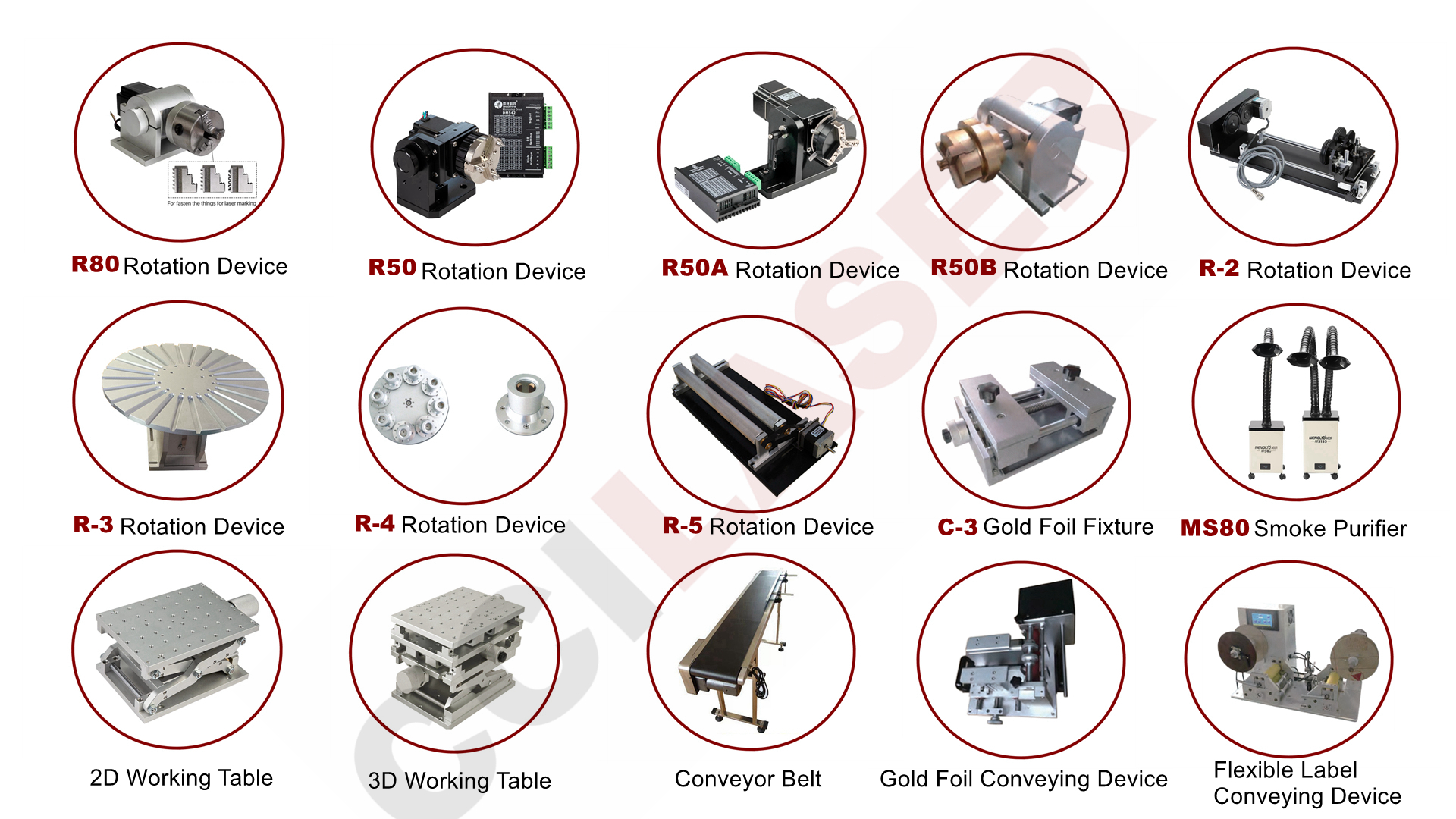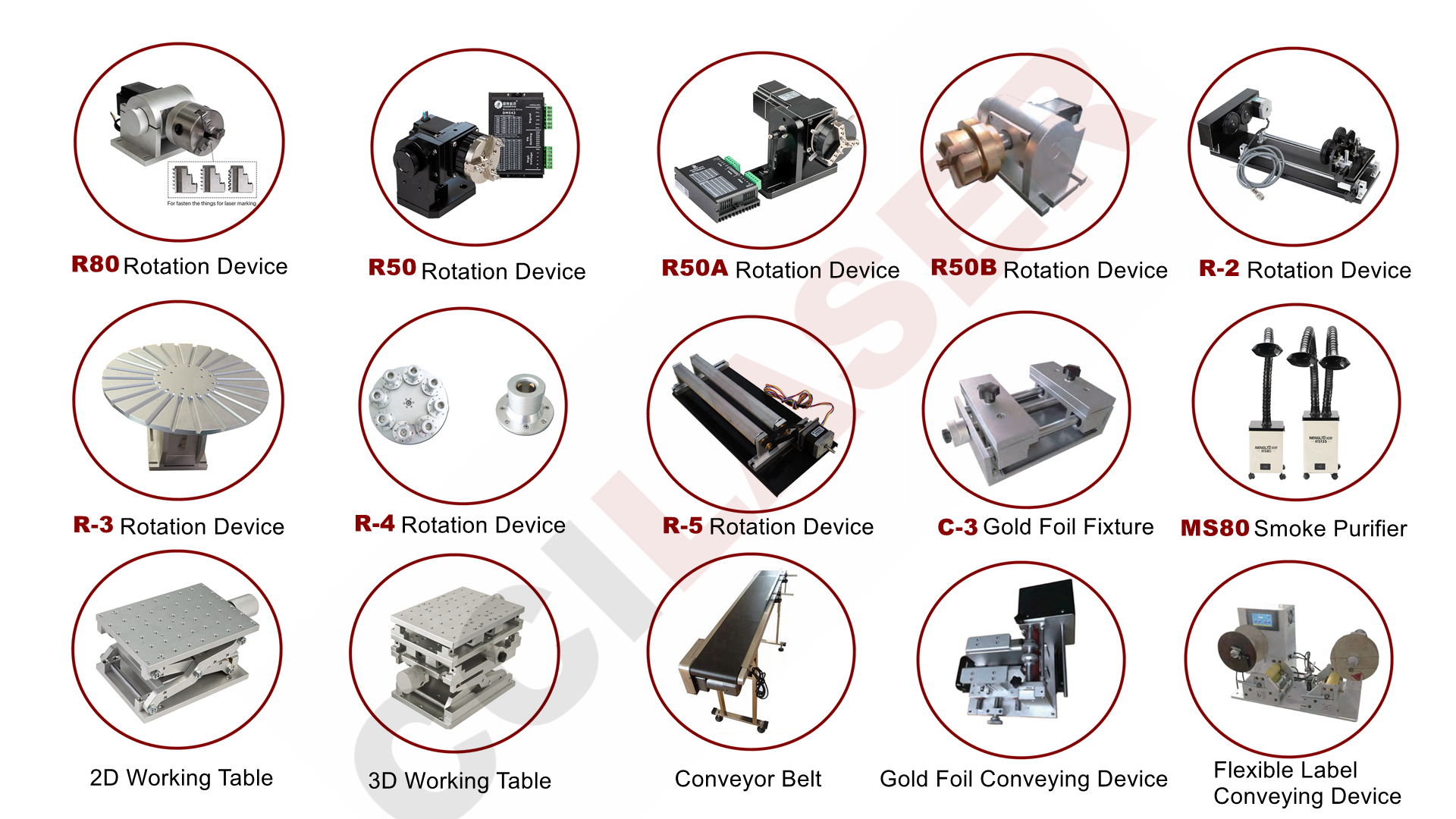 Delivery Procedure