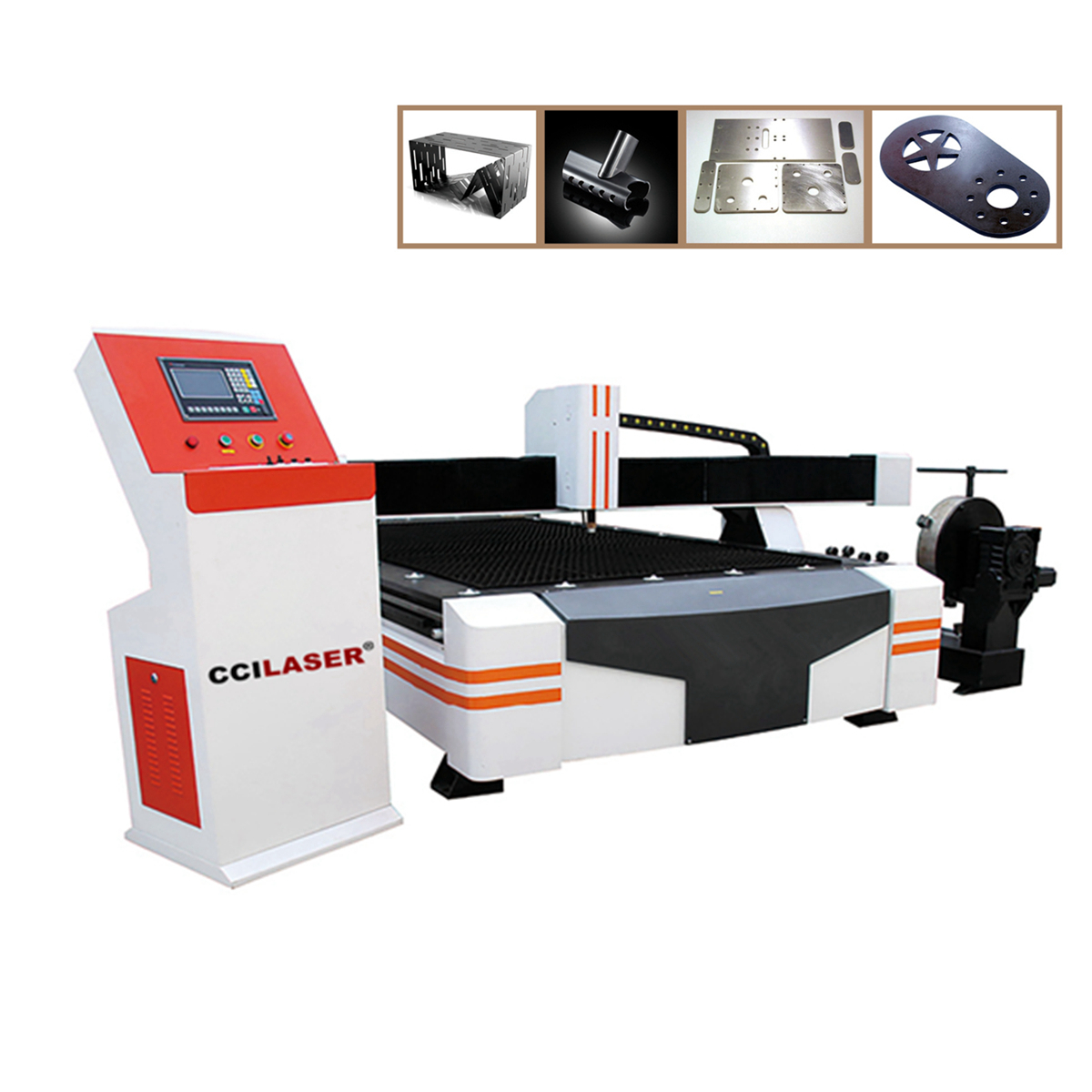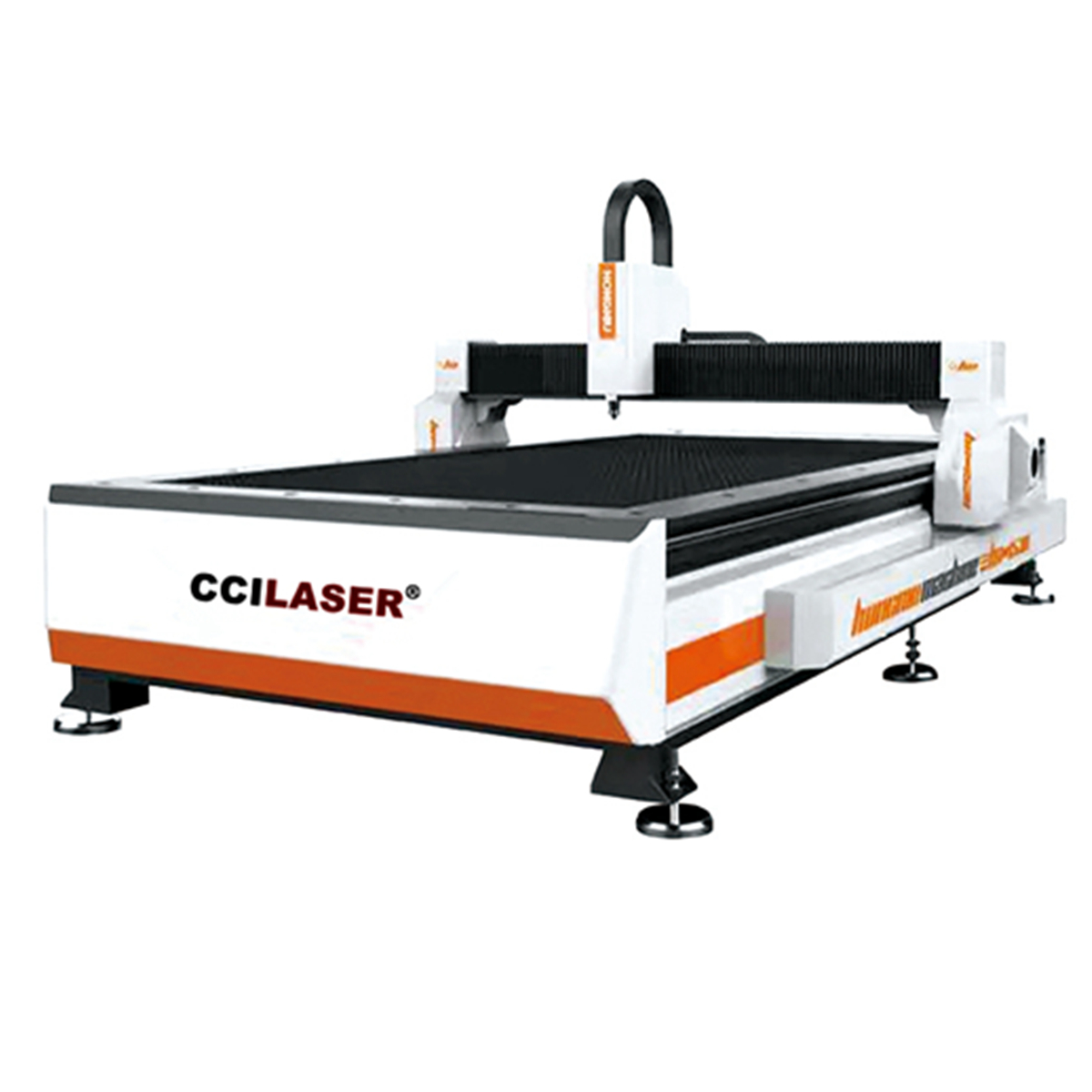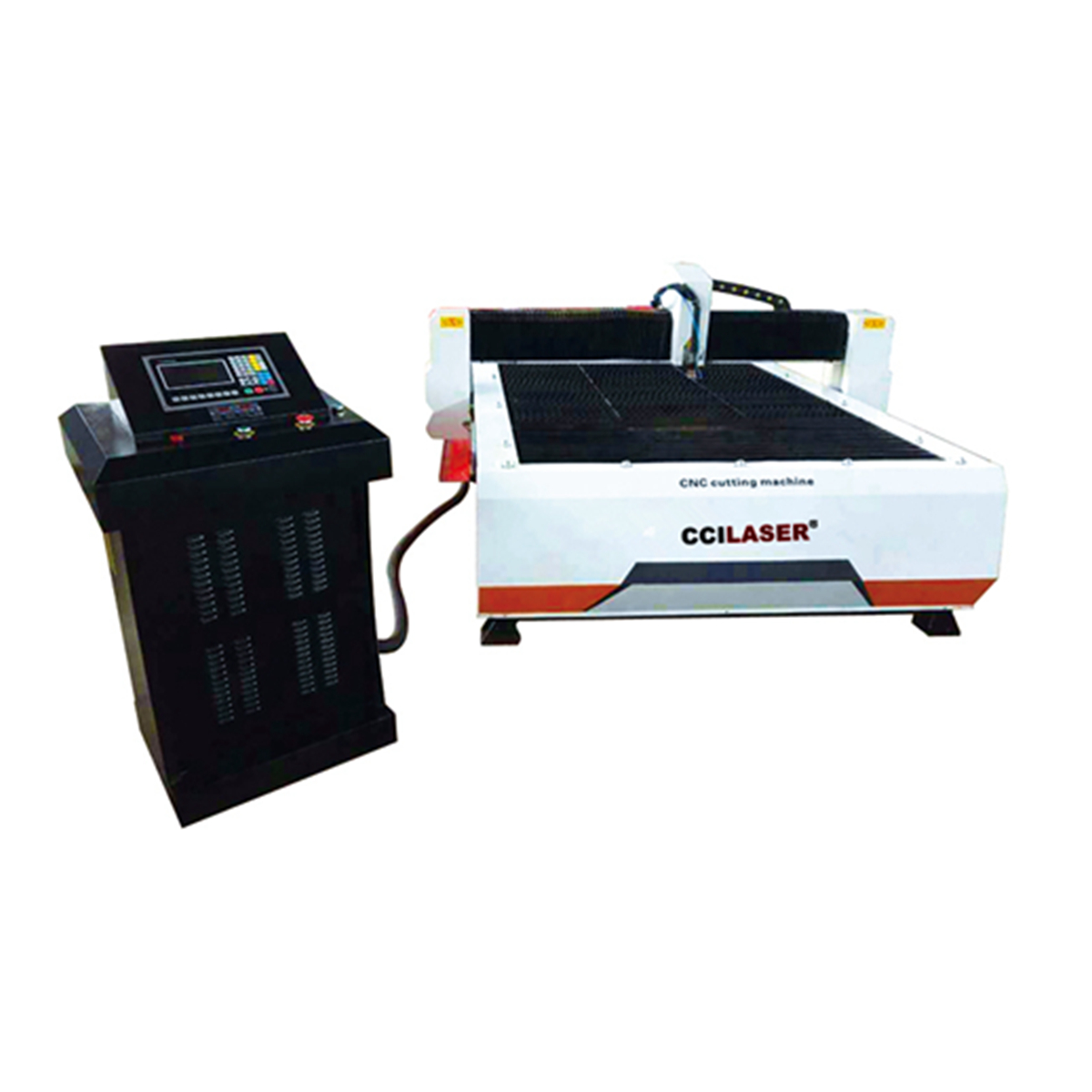 Heavy Duty Industrial Plasma Cutting Machine
Machine Name: Heavy Duty Industrial Plasma Cutting Machine
Machine Model: PC-3015C
The CCILASER PC-3015C Heavy Duty Industrial Plasma Cutting Machine comes standard with HYPERTHERM Powermax85® with optional upgrades.
Process stainless and carbon steel and more.
Application Industry:
Plasma cutting machines are used in Steel, automobile, electricity, boiler, pressure vessel, pipeline, marine, petrochemical, construction, heavy machinery and other fields.
Description:
Applications primarily suited for cutting stainless, carbon, aluminum and other non-ferrous metals.
Limited one (1) year Warranty covers machine parts.
Main parts and brand as follows
| | | |
| --- | --- | --- |
| SpareParts Name | Brand | Origin |
| 7-level precision rack | BQ | China |
| Lead rail | ABBA | Japan |
| CNC system | STARFIRE | China |
| Servo driver | LEADSHINE | China |
| Servo motor | LEADSHINE | China |
| Plasma power | HYPERTHERM 85A | USA |
| Torch for plasma machine | HYPERTHERM | USA |
| Automatic programming & nesting software | FastCAM | Australia |
| High strength bearing | NSK | Japan |
| Arc voltage adjusting control system | START | China |
Machine Main Configuration:

-HYPERTHERM plasma system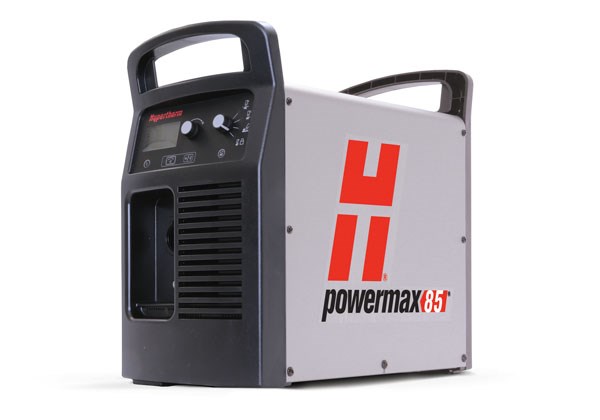 The premier system for cutting 25 mm (1"), the Powermax85® has the same features and options as the Powermax65®, but with more power from an output current of 85 amps. Designed to maximize uptime and productivity, the system offers the latest technological innovations, such as Smart Sense™ technology to automatically adjust the gas pressure. With a variety of Duramax™ torch styles, operators can easily select exactly the right tool for the job: hand cutting or gouging, portable automation, X-Y table, and robotic cutting or gouging.
-STARTFIRE Control System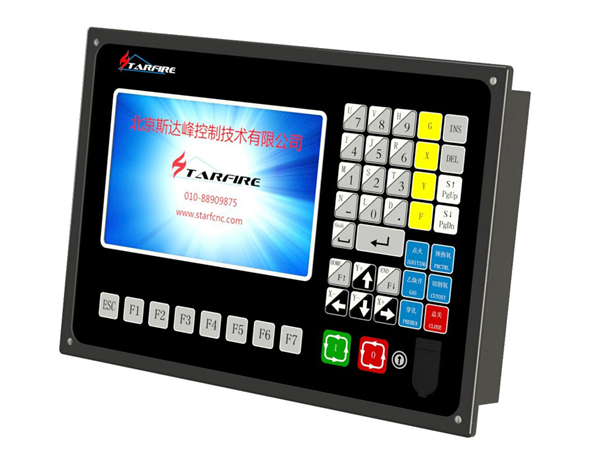 This control system is suitable for all kinds of flame / plasma, high-pressure water jet, laser cutting machine, widely used in metal processing, advertising, stone and other industries. The system is highly reliable and has the ability to resist plasma interference, lightning strike and surge. The practical flame / plasma cutting process, when plasma processing, automatically completes the corner speed control, and height controller control; remote control can be achieved by wireless remote control.
-START Arc Voltage Adjusting Control System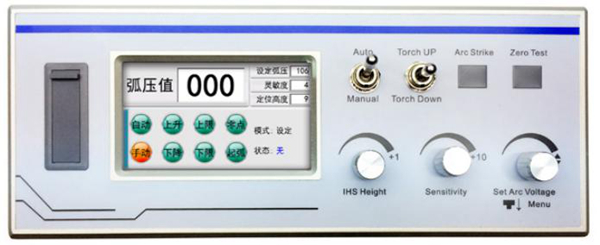 After this Arc voltage adjusting control system receives the cutting machine numerical control system's "cutting torch down" signal, or the system calls "positioning cycle start signal", it controls the torch to descend until the positioning switch is triggered, and then controls the torch to rise to the Initial positioning height.
After the positioning is completed, the controller will send a positioning success signal.
Specification:

No.

Technology Parameters Name

Technology Parameters

1

Cutting Scope (W*L)

1500mm*3000mm

2

Plasma perforation

cutting thickness

≤40mm

3

Plasma cutting torch

1 set

4

Cutting speed

0-8000mm/min

5

Unloading running speed

0-10000mm/min

6

Machine Dimension (W*L)

2200*3700mm
Mechanical Accuracy
Machine Accuracy

Linear positioning accuracy

±0.1mm/10m

Torch travel route

≤100mm

Linear repeated accuracy

±0.4mm/10m

Auto lifting accuracy

±0.5mm

Comprehensive machine accuracy (If cutting 1000*1000mm material)

Length error

(four sides)

0.5mm

Intersection deviation

0.5mm

Diagonal deviation

0.5mm

Forward and reverse linear deviation

0.2mm

Original Position deviation

0.3mm

Machine positioning accuracy

0.2mm

Diagonal straightness

0.5mm





Working Condition Requirement
| | | |
| --- | --- | --- |
| No. | Item | Details |
| 1 | Electric | 220/380V±10% 50Hz±1% |
| | | Input rate: 5000w |
| 2 | Environment temperature | 0-50℃ |
| 3 | Relative humidity | 95% (non-condensing) |